Women, on average, earn 60 cents on the dollar compared to the male counterpart. Women over age 35 earn only 76 percent to the male counterpart, accounting for a 40% pay gap--an onging attribute to discrimination. This statistic and many like them weave a thread of inequity in our communities that create harm and its our job to devreasethe harm and increase the protection for healthier communities.
​​​​​​​
After many years of parenting (my first priority) and working relentlessly building the dreams of corporate America, I chose to return to school. I quickly learned that that same commitment to build the dreams of others was not honored. Slow wage and in some cases, no wage progression. It was clear that something had to change. I am worthy. I am more than the glass ceiling. Today, as an Activist, I use my platformto ignite the strengths of others to use the power of their story to engineer their success while aligning themselves to the causes they care about for transformative social change.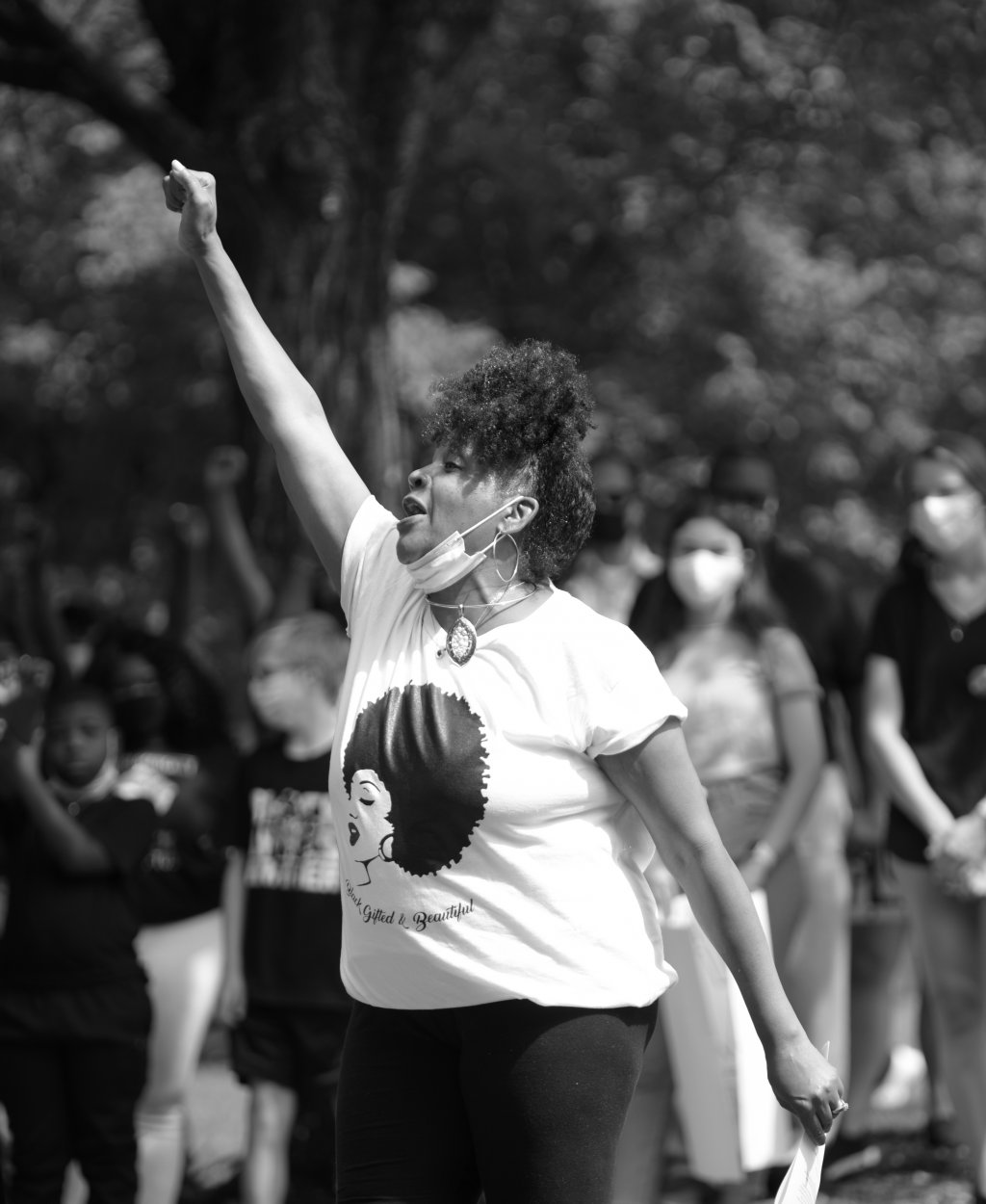 Dr. Eveangel H Savage is a wife, mother, and grandmother. She is a graduate of Education, Peirce College, Philadelphia, PA; Fayetteville State University, B.S., M.S., Criminal Justice, East Carolina University, CAS, Substance Abuse Counseling, PhD., Human Service (Social & Community Services)
​​​​​​​
She has empowered communities for more than 30-years through capacity building and civic engagement, economic empowerment and health and wellness. ​​​​​Her academic research centers community engagement online and offline with a biopsychosocial approach to healing communities, enriched by the tenants of a providers professional strength and collective power in community.
Together Everyone Achieves More
​​​​​​​
Dr. Eveangel H. Savage, AA BS MS CAS PHD (Dr. Eve) as she is affectionately known is an International Activist, Best Selling Author, Speaker, and Leadership Consultant. She is the Founder Dr. Eveangel H. Savage, Innovator of of I.A.M.W.E. Innovative Approach to Manifest Wealth & Excellence Conference and flagship program, and Provost & Faculty of Audacity Leadership Institute. She helps women intrapreneurs in the helping profession to develop strategies to measure, scale, and sustain transformative social change to effect policy globally. ​​​​​​​

Her unique style of engagement sets the tone to build leadership's capacity to effect policy that builds healthier communities globally. With humility she thrives in community with others activating their power and the collective sharing of lived experiences to create innovative approaches for communties to WIN. ​​​​​​​She teaches others to build in-community with the principles of unity, collective work and responsibility, cooperative economics, creativity, and purpose while never losing sight of faith to get there.
​​​​​​​What are people saying?
National Convening, Washington, DC
"thank you for reaching back to our community to show us the way" ~Attendee​​​​​​​​​​​​
​​​​​​​25th Anniversary of Radio One Women's Empowerment
"This movement in our state is so powerful. Thank you for the opportunity to represent our business and our community."​​​​​​​ ~Attendee
​​​​​​​
Greenville, NC State Convening
"I enjoyed everything about the event, thank you." ~Attendee
​​​​​​​
Thank you for reminding me t "pay myself first." I need to build my own brand and prioritize me.
~Lyndsey
Dr. Eve, I really love the peace and honesty you carry. It is a blessing to bear witness to and share in. I am grateful to have shared intellectual and social space, and learn from how you carry yourself in love for others.
​​​​​​​~With black love, ~Boo
Dr. Eve. I love that you are so open to loving and learning. We need you. Please keep on keeping on
.