How are you adding value to your customer experience?
What alternatives do you offer to centuries of tradition?
i
-
Mobile
Group
Facilitation™
an Audacity Group Social Enterprise LLC initiative
​
"Improving the culture of access with technology"
Why
i

-
Mobile
Group
Facilitation
?
​​
​
​
​

There is a greater demand for provider access through mobile online supportive environments and programming. This model has
grown from

11.6

to

27.3 billion

offering 24/7/365 care, curriculum, and tools that provide immediate help. This number will grow exponentially.
​Technology is influencing improved access to care and you can too with service program interfaces designed for your specific audience, co-created with your customer.
​
i
-Mobile
Group
Facilitation

™ is a provider-customer model that intersects with Health/Human Services and Information Technology. This program offers mobile solutions that help you as...
​►Providers
with the cross-training and tools to run telecare environments​
►Patients
with alternative access to care 24/7/365 days per year, and

​
►Partners
with the opportunity to collaborate with your latest developments.
​
J

OURNEY

with

M

e
►Increase customer loyalty
►Increase communications
​
i-M
obile
Group
Faciliation
™

team of facilitators who are reaching the masses connected with new progressive mobile apps that are favored by google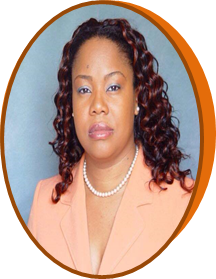 "I just wanted to stop by and thank you DrEveangel H Savage for your wise coaching and inspiration. I received lots of mindset shifts in so much that my approach in developing content for my business has changed. I can stand out among the rest in the market place and for that I am grateful. Thank you!!!
~Monique Hatchett